Farms and Farm Activities
Jump to navigation
Jump to search

Farms and farm activities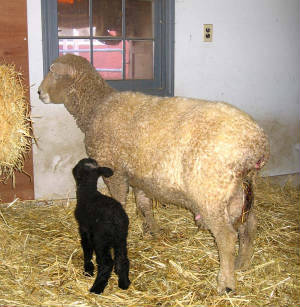 Altamont Farmers' Market - Saturdays from 10-2. RR Station at Orsini Park, Main St, Altamont.
Armstrong Furniture & Machinery - Large selection of quality wood furniture, reasonable prices. Berne Altamont Rd. at Witter Rd.; Tel. 872-0369.
Bozen Creek Fiber Farm - 485 Bozenkill Rd; Tel. (518) 861-8575.
Busch Farm - Hay. Open year round by appointment. Busch Ln. (518) 872-1664.
Frantzen's Scenic Acres - featuring grass fed beef, antibiotic and hormone free turkeys, free range chickens and eggs. A member of Local Harvest. Dale & Cheryl Frantzen, 248 Line Road Knox; Tel. (518) 872-1199. Email: Frantzen's Scenic Acres
Gaige Farms - Registered Holsteins. Family run dairy. Visit the cows and see how they are milked. David, Donna, Jessica, Allison & Gregory Gaige, 433 Knox - Gallupville Road; Tel. (518) 872- 0280 or Email Gaige Farms.
Gordon Farms, Inc. - Grass fed beef, baled hay, composted bio fertilizer. A member of the Heldeberg Market. Alexander Gordon, 144 Beebe Rd., Knox, Tel. (518) 872-2602. Email: Gordon Farms
Heldeberg Market - makes available fresh hilltown produce from many of the hilltown farms delivered weekly to your door. Sarah Gordon. 669-3447
Helderberg Highlands - Registered Highland Cattle breeding stock and natural beef. Open by appointment. 392 Craven Rd. Tel. (518) 895-2269.
Longfield Farm - naturally-raised lamb, wool and artisan breads. Hormone-free animals. Sapbush Hollow Farm meats. Longfield Farm Stand open Wednesdays from 4-7. Pam & Gary Kleppel, 1093 Township Road, Knox; Tel. (518) 861-5280 or Email Longfield Farm.
Mae Flowers & Greenhouse - Annuals and perennials; vegetable plants and herbs: assorted hanging baskets. Open 7 days a week from 8am - 6pm. Mae Roberts, owner. 1764 Berne - Altamont Rd., (Rt. 156). Tel. 872-1322.
Malachi Farms - Highland Cattle and breeding stock. Will deliver firewood anywhere in Capital District. 2548 Berne Altamont Rd.; Tel. (518) 872-1657.
Pleasant Valley Exquisitum - Exquisite gifts in all price ranges from around the world. Pleasant Valley Rd., Knox; Tel. 872-0394.
Ponies for Hire - Pony rides and farm animals. Riding lessons, petting zoo, birthday parties, fund raisers. Open year-round. 1996 Berne Altamont Rd.; Contact Contact Sue Mason, Tel. (518) 872-9406.
Octagon Barn - Holiday markets and special events. On the property of Russ and Amy Pokorny, Knox. Tel. (518) 872-9698, 9131 or Email Octagon Barn.
Patroon Land Farm - Patroon Land Farm produces of food for the needy and opportunities for agricultural education. Farm stand and the Patroon Land Farm CSA.[1] A member of Local Harvest. Managed by the Regional Food Bank of Northeastern New York. Ketchum Road, Knox, near Thatcher Park. Contact: Mark Weinheimer, Email Regional Food Bank
Rolling Acres Farm - 6829 Dunnsvile Road, Altamont, 12009. Tel. (518) 355-5722.
Sunridge Farm - Rough-cut lumber and custom sawing. Open year round, 9am-5pm. No appointment necessary. 273 Beebe Rd.; Tel. (518) 872-2841.
Van Etten Christmas Tree Farm - Landscaping trees and hayrides. Christmas trees. Also the home of Ponies for Hire. 2000 Berne Altamont Rd.; Tel. (518) 872-1895.
Woodview Sugarbush - Handmade beeswax candles, maple syrup, and maple candy and local honey. Open 11am - 4pm or call. Open for tours March-April and Maple Festival Palm Sunday. 1/8 mi. west of intersection of 146 and Knox Cave Rd. 1755 Township Rd. (Rte. 146); Tel. (518) 872-0207.
↑ Community Supported Agriculture (CSA) - a popular way for consumers to buy local, seasonal food directly from a farmer. Here are the basics: a farmer offers a certain number of "shares" to the public. Typically the share consists of a box of vegetables, but other farm products may be included. Interested consumers purchase a share (aka a "membership" or a "subscription") and in return receive a box (bag, basket) of seasonal produce each week throughout the farming season.