Beers 1866 map - Knoxville Business Directory
Jump to navigation
Jump to search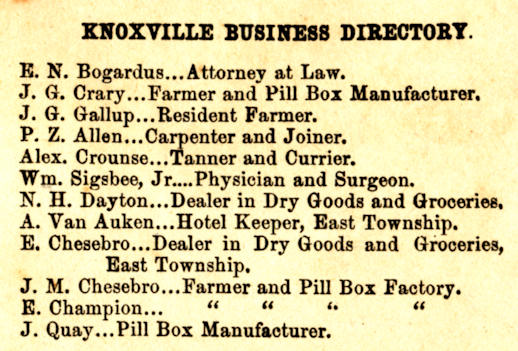 Full Title: Knox, Knoxville
Full Atlas Title: New Topographical Atlas of the Counties of Albany and Schenectady New York
From Actual Surveys by S. N. & D. G. Beers and Assistants
Country/Location: Philadelphia, United States
Publish Date: 1866
Publisher: Stone & Stewart
Map Original Width: 14.19"
Map Original Height: 14.67"

A high resolution version can be viewed by going to the Guilderland Public Library site, http://www.guilpl.org/
Select Research, then Genealogy, and then Historic Map Works.
You must enter a valid library card barcode.
A search for Knox New York will bring up access to the map.
Click here for a more extensive explanation of the 1866 Beers map.