15th Engineers
Jump to navigation
Jump to search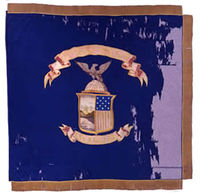 15th Engineers
During its service the regiment lost, killed in action, 4 enlisted men; of wounds received in action, 1 enlisted man; of disease and other causes, 3 officers, 121 enlisted men; total 3 officers, 126 enlisted men; aggregate, 129; of whom I enlisted man died in the hands of the enemy.
Disease and other causes

Peter G. Bouck of Berne was 36 years old when he died of disease on November 27, 1864 at the hospital at City Point, VA. He left a widow and 2 small children.