Kane, Jerrine Margaret
Jump to navigation
Jump to search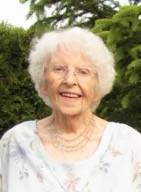 Birth
Jerrine Margaret Kane Born in Albany, New York May 20, 1937 Daughter of John Matthew Kane and Laura Jerrine Stanbury
Education
Attended Public School 19 in Albany, New York and graduated from the Milne High School in 1955, also in Albany, New York.
Occupation
Jerrine worked for Farm Family Insurance Company for a number a years, until her marriage in 1966. The remainder of her life she spent as a homemaker.
Marriage & Children
Jerrine Margaret Kane married Willard John Osterhout on February 19, 1966. Their marriage produced four children, Laura Ann, Amy Lynn, Teri Lee, and Stacy Elizabeth.
Death
Jerrine passed away on July 14, 2016. At her home on Warners Lake in East Berne, New York.
Obituary
On July 14, 2016, at home surrounded by her loving family, Jerrine M. Osterhout passed away after a brief illness.
Daughter of John M. Kane and Jerrine Stanbury Kane of Albany, Jerri married Willard J. Osterhout of New Salem in 1966. In February of 2016, they celebrated their 50th wedding anniversary.
Together they moved to Warners Lake in East Berne and had four beautiful daughters. Laura Osterhout (Joseph Hufnagel), Amy Anderson (Steven), Teri Osterhout-Paton (David), and Stacy Loucks (Theodore).
Carrying on Jerri's legacy are her beloved grandchildren to whom she dedicated her life. Joshua and Patrick Hufnagel, Tyler and Kyle Anderson, Caitlyn Fronckowiak (Michael) and Brienna Osterhout (Ryan Skipka), Zachary, Alexandra and Alyssa Loucks.
A private funeral will be held on Monday, July 18, 2016 at Mount Pleasant Cemetery in New Salem. A celebration of her life to follow at her home on Warner's Lake, all are invited.
Memorial contributions can be made to Northeastern New York Epilepsy Foundation or Northeast Kidney Foundation.
Additional Media
A stay-at-home mother, Mrs. Osterhout was always well-involved with her four daughters', and later her nine grandchildren's, lives. She served as a Girl Scout troop leader for her daughters, and with seven of her nine grandchildren living nearby, would see most of her grandchildren daily, when they would come over for swimming; picnicking; boating; and, in the winter, ice-skating. But she was just as involved with the community she loved as her children.
"Mrs. Warners Lake," as she was called by many in her East Berne community, earned her title by being active in many local groups. She ran the Red Cross swimming program until its closure at Thacher Park, did makeup for both the Hilltowns Players and high school productions at Berne-Knox-Westerlo, was a member of the Hilltown Community Resource Center, and was a member of the Warners Lake Improvement Association for 45 years along with her husband.
Mr. Osterhout said he was amazed by the people who came to pay their respects at a celebration of her life at their home on Warners Lake, describing how they ran out of parking spaces and how he met people he had never seen before in his life.
"You begin to realize how many lives she touched," he said. An avid book reader and painter of ceramics, Mrs. Osterhout left behind a loving family and community.
Sources
---